This will be one of the first steps in your expatriation: finding accommodation in London is sometimes difficult to find in the sense that everything is expensive and there is a lot of demand. But we must also pay attention to the many attempts to scam housing in London. If you have a big budget, you will already have many more housing opportunities. A visit to https://pressat.co.uk/releases/1-megabus-ads-banned-by-uk-advertising-regulator-789a32f4c74f1d267fcd414f90c7007b/ is effective with the best traveling options.
Tips and questions to ask yourself to avoid London housing scams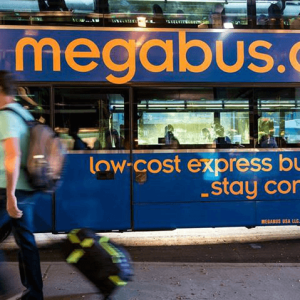 If you still have any problem with your rental in London, contact the Citizens Advice Bureau. It is the organization in charge of helping tenants with problems with their owners. More generally, if you have questions about life in England they will be able to help you.
What documents do you need to find accommodation in England?
If you go through Gumtree (the equivalent of Bon Coin in the UK), you will not be asked much if you go through a private owner. You will also save agency fees that typically run around $ 200. It is likely that you are still asked for a passport. However, if you go through a real estate agency you will be asked for the following documents:
Identity document: prefer the passport to the national identity card
You will be asked to fill in various forms and contact your employer to verify that you are working and that you are earning enough to pay the rent.
You may also be asked to contact your former owner.
This information will be verified: an organization specialized in references check will make a phone call to your employer and former owner to verify the information. You will also be asked for bank details and a UK bank account for the payment of the rent.
How is the deposit handled in England and how to recover it?
In England, your deposit is paid to the estate agency or owner if you do not use an intermediary. Then they must send this deposit to an organization specializing in the management of sureties often it is the DPS Company that does it but there are others. Once the deposit received by this organization, you will receive identifiers and passwords to log onto their site and check the status of your deposit. Leaving your home and in case of dispute, it is this body that will decide. When leaving your home, it is also they who will give you back the deposit. Legally the owner of a home or real estate agent is obliged to protect your deposit via one of these bodies.
If your bond is unprotected so you are in contact with a landlord who does not respect the law, you can never see it again and although there are surely remedies, will you really start a procedure for a few hundred pounds? The protection of the deposit is an important point. Always keep in mind that if it is not protected there is a good chance that you will never see it again, even if you have not damaged the housing. When you visit a home, ask the owner or real estate agent how the deposit will be handled. If you refuse to go through an organization like DPS, do not take the accommodation: it will save you trouble when you collect the deposit.